Product Description
SUF68-305-610 Metal floor covering deck tile forming machine
The Metal floor covering deck tile forming machine is more and more requested from the customers.
As the manufacturer, we have rich experience to produce this machine and can provide some design concepts to match various demands.
Main feaures of Metal Floor Forming Machine
The advanges of Metal Floor Deck Roll Forming Machine are asa follows:
1. The machine produced floor decking sheet have the features of low cost, light weight but high strength, short building period, and re-cycle use.
2. Save material, no waste,
3. Easy operation, low maintenace cost,
4. One machine for 3 models for optional (by changing spacer)
Detailed Images of SUF68-305-610 Floor Covering Deck Forming Machine
Machine parts
1. SUF68-305-610 Corrugated Metal Floor Deck Forming Machine manual pre-cutter
Brand: SUF, Original: China
Only for cutting the first piece and the end of piece of the sheet. For easy operation and save material: The precutter is conneted with PLC control system, PLC is calculating profile length with roll forming. Once material is required to change, PLC is calculating the length for total quantity and remid operator, production finishes and able to manual shearing material before roll forming so as to change material for new production. It is the advanced function and good for production to save material, no waste.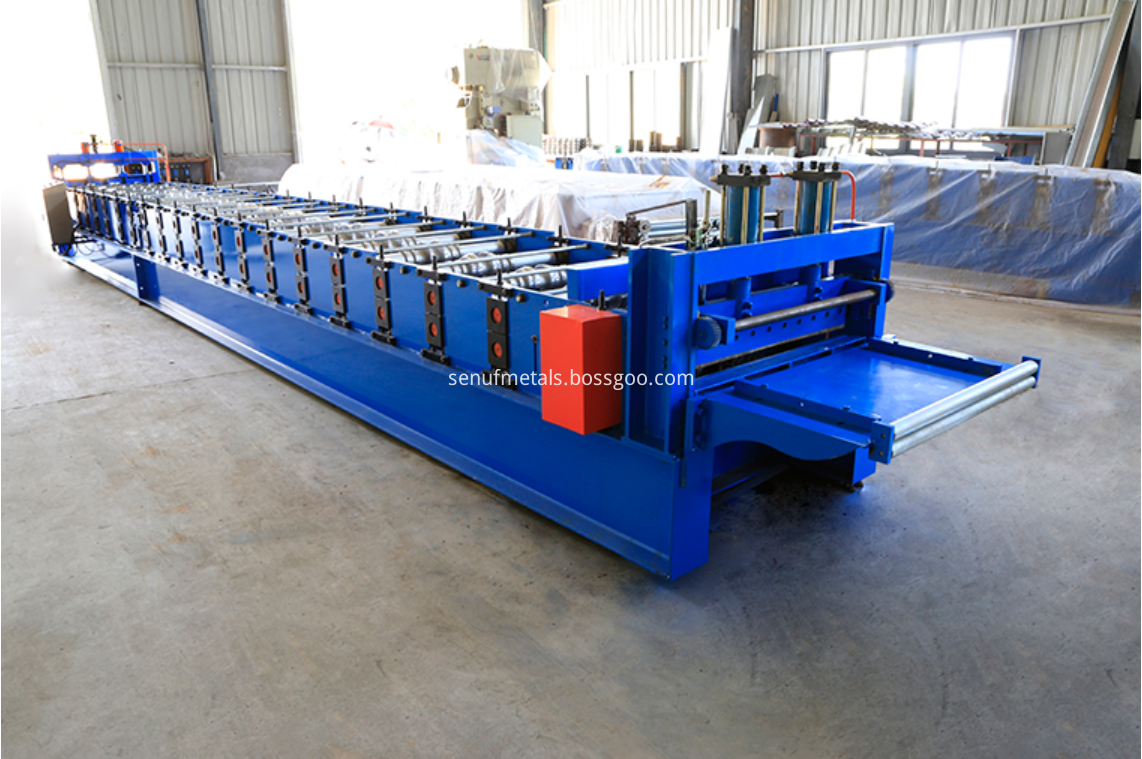 2. SUF68-305-610 Metal Floor Deck Forming Machine
Rollers manufactured from high quality 45#steel, CNC lathes, Heat Treatment. with Hard-Chrome Coating for long working life.
Body frame made by 400H steel by welding, The material for embossing roller: bearing steel GCR15, heat treatment.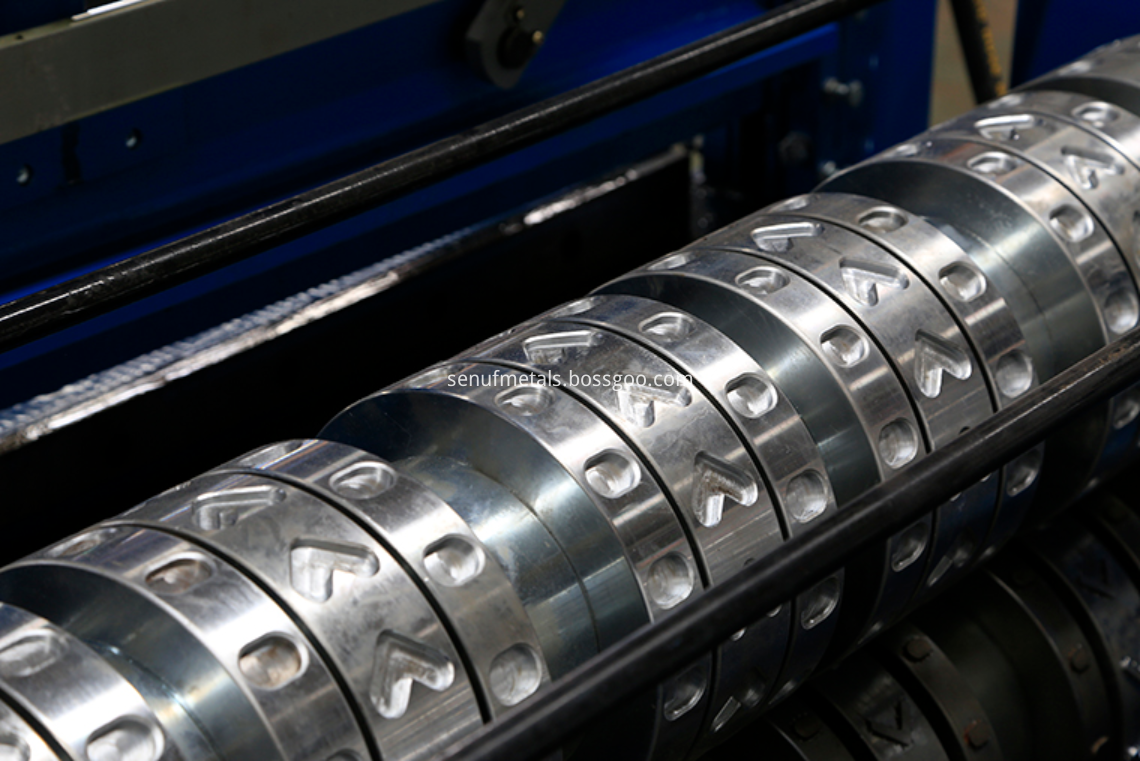 3. SUF68-305-610 Metal floor covering deck tile forming machine post-cutter
Made by high quality mold steel Cr12 with heat treatment,
Cutter frame made from high quality 20mm steel plate by welding,
Hydraulic motor: 5.5kw, Hydraulic pressure range: 0-16Mpa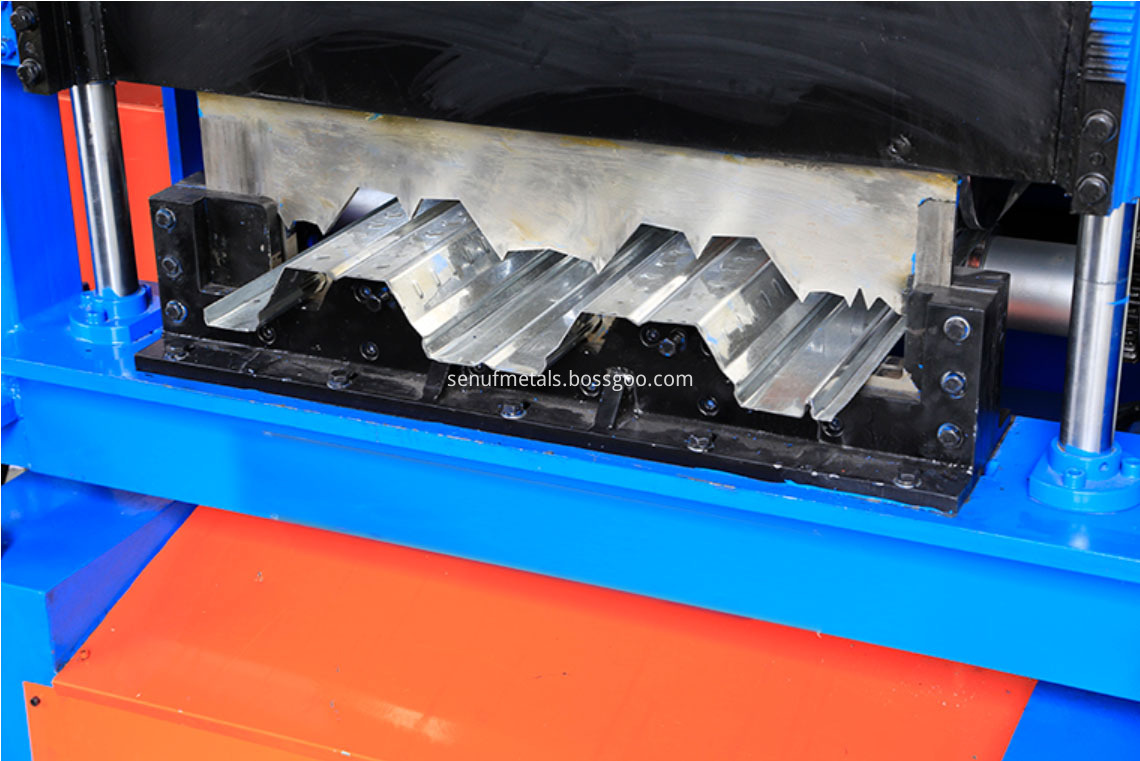 4. SUF68-305-610 Floor Covering Deck Forming Machine product sample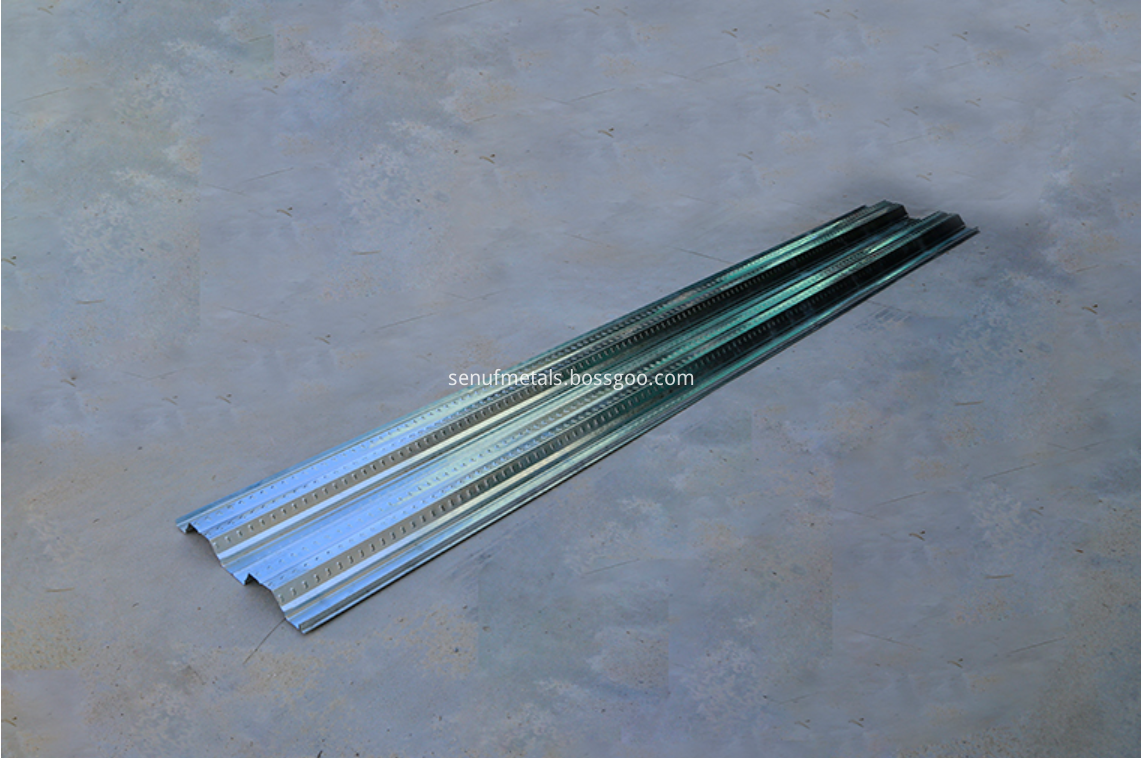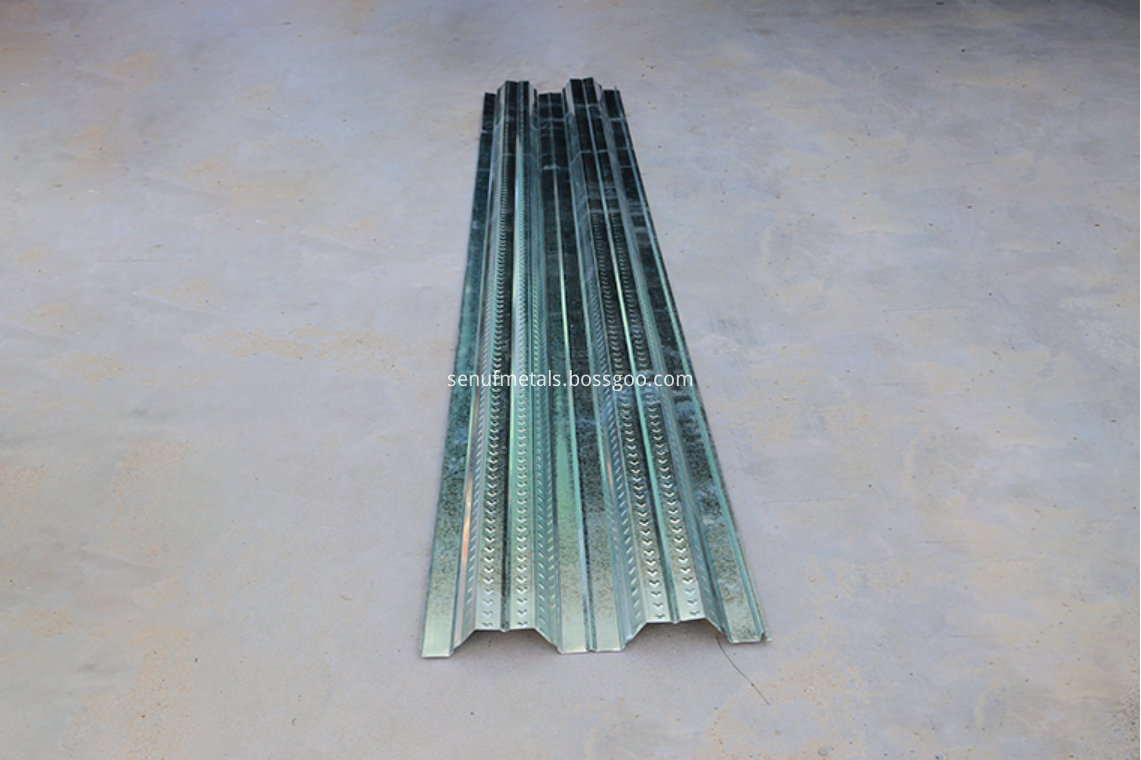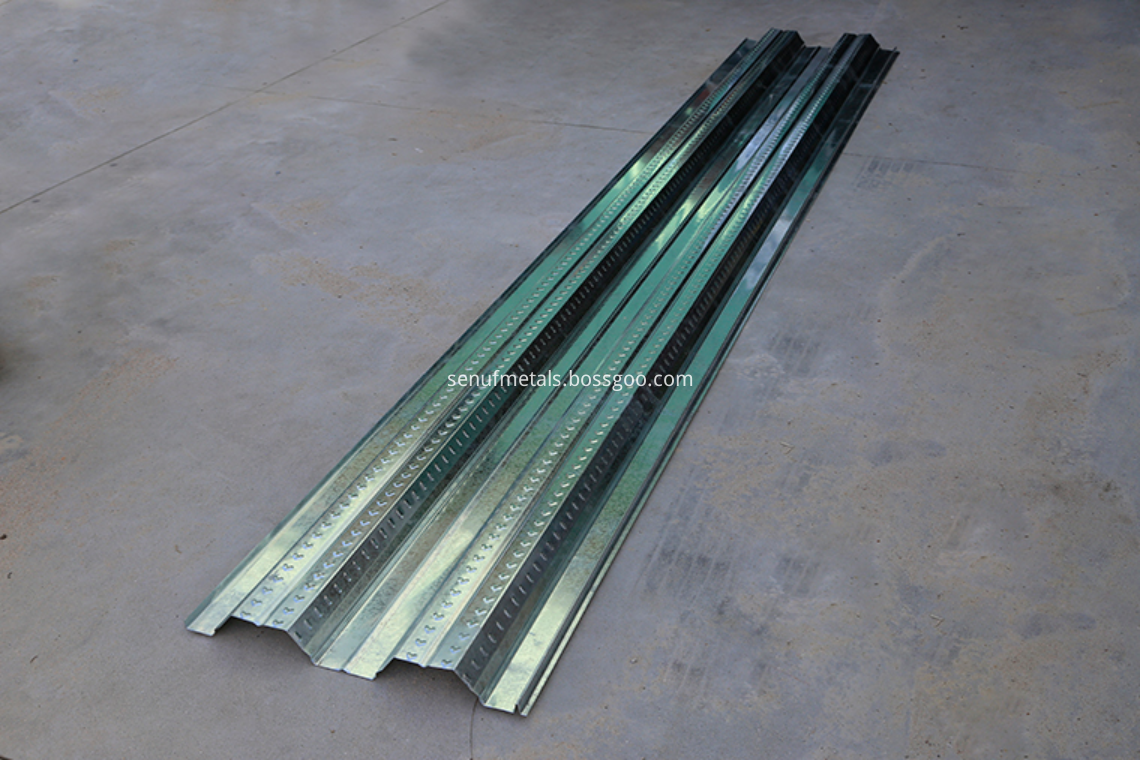 5. SUF68-305-610 Metal Floor Forming Machine decoiler
Manual decoiler: one set
Un-powered, manually control steel coil inner bore shrinkage and stop
Max feeding width: 1200mm, coil ID range 508±30mm
Capacity: 5-9 ton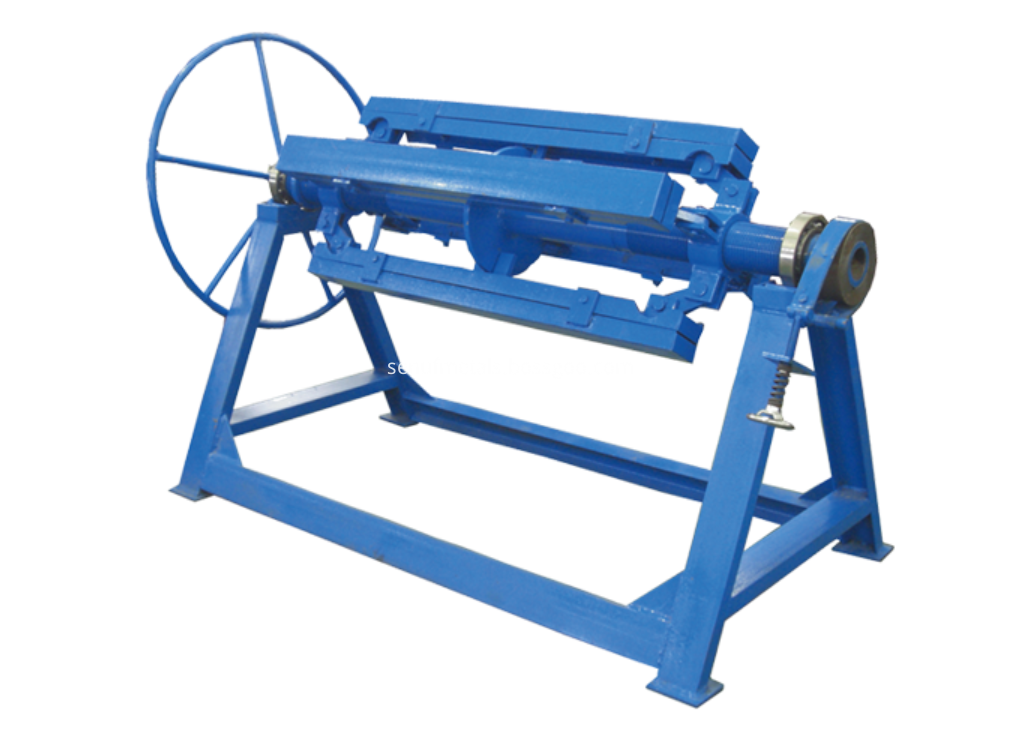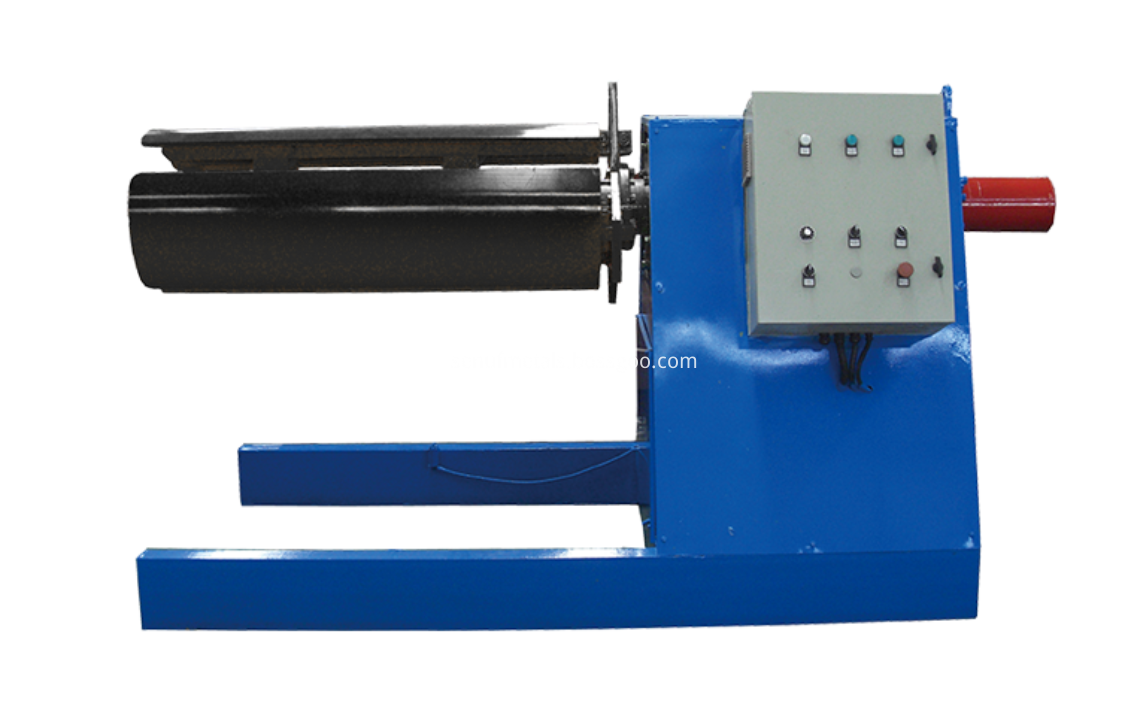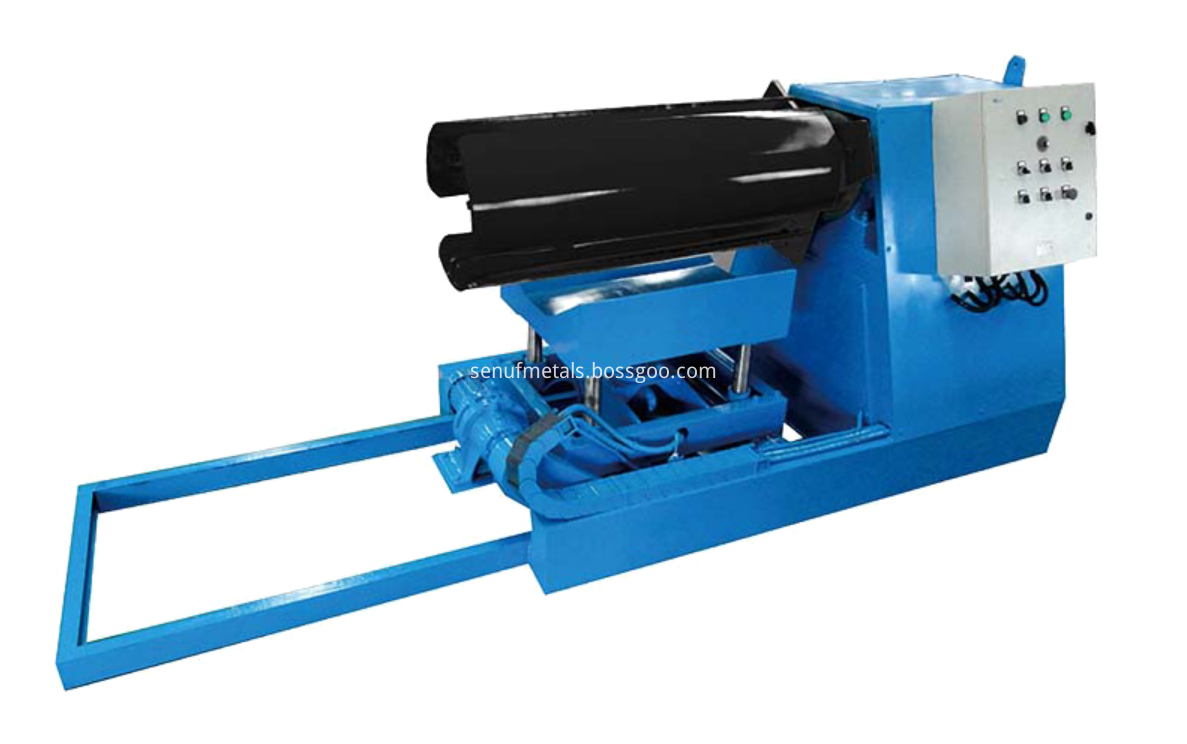 6. SUF68-305-610 Metal floor covering deck tile forming machine
Un-powered, one unit
Other detailes of SUF68-305-610 Metal Floor Deck Forming Machine
Suitable for material with thickness 0.8-1.5mm
Shaft manufactured from 45#, Main shaft diameter Φ90mm, precision machined
Motor driving, gear chain transmission, 22 steps to form,
Main motor 18.5kw, Frequency speed control, Forming speed approx 12-15m/min
PLC control system (Touch screen brand: German Schneider Electric/Taiwan WEINVIEW, Inverter brand: Taiwan Delta, Encoder brand: Omron)
Combined with: PLC, Inverter, TouchScreen, Encoder, etc,
Cut-to-length tolerance≤±2mm,
Control voltage: 24V
User's manual: English