Product Description
Downspout drain Roll Forming Machine
Downspout drain Roll Forming Machine is the special equipment for continuous rolling and cold-forming on steel sheet. Steel Pipe Rolling Machine adopts coiling steel sheet as the raw material, decoiling, continuous rolling and cold-forming, automatically cut to the size and specification which is required, and output the finished panels. Corrugated Roof Sheet Forming Machine adopts PLC control, AC frequency and adjusting the speed technology, and it realizes the continuous automatically production, therefore, it is really a new type of energy-saving and high-effective producing equipment for steel structure.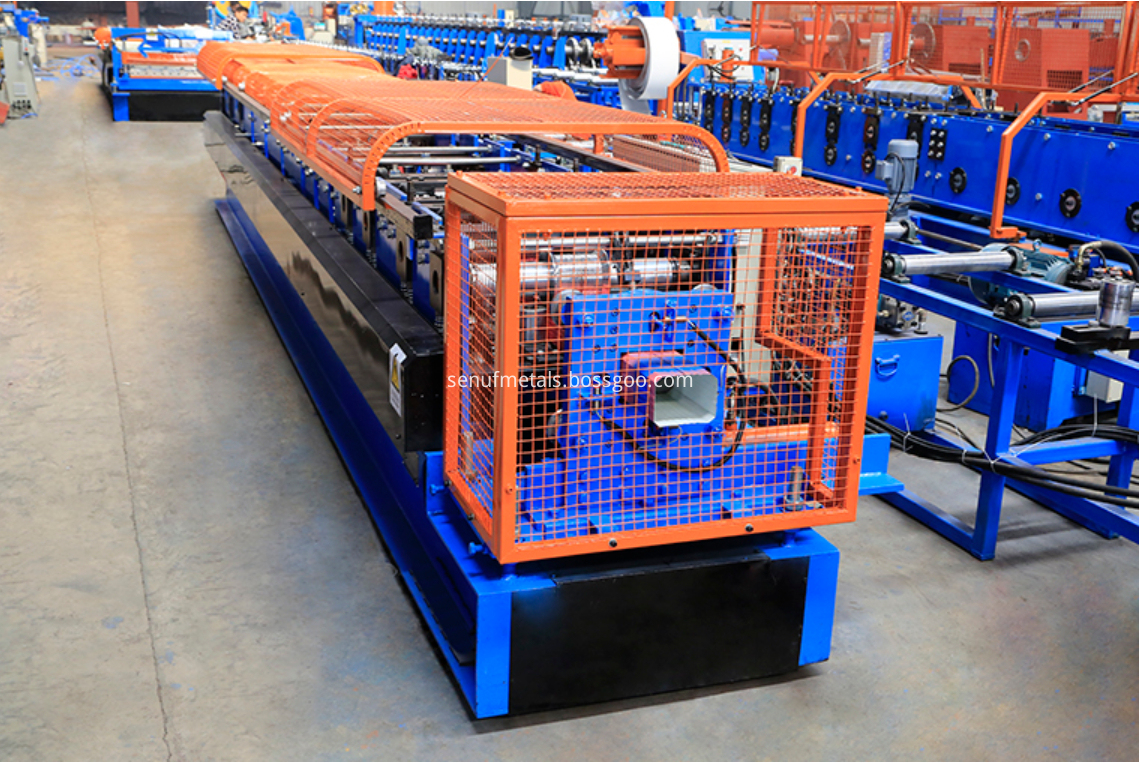 Main features of Downspout Pipe Roll Forming Machine
In order to offer a complete gutter system --- and do it all "in-house" --- you need Downspout Pipe Forming Machine has following advantages:
1. Make both downspout pipe and elbows(with bending device for engineering convenience)
2. With square type downspout pipe nd round type downspout pipe for optional
3. Easy operation, low maintenance cost
4. Stable and efficient
Detailed Images of Steel pipe rolling machine
Machine Parts
1. Downspout Pipe Roll Forming Machine tooth shape making device
Brand: SUF, Original: China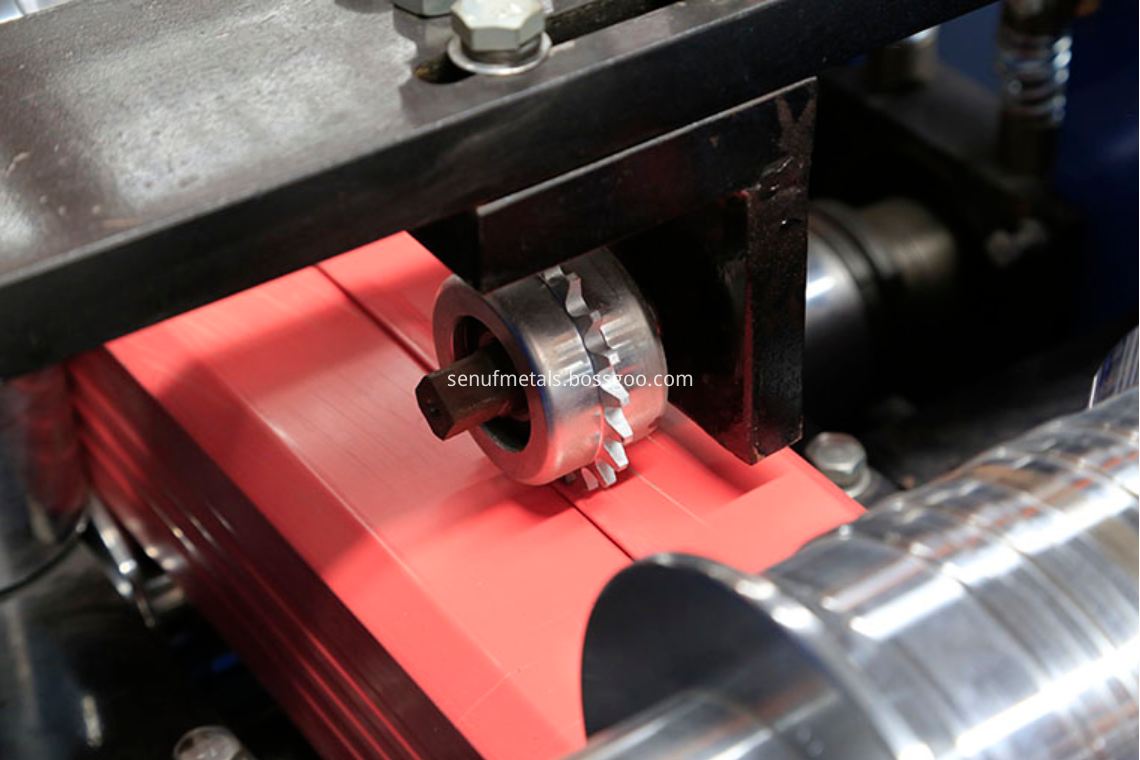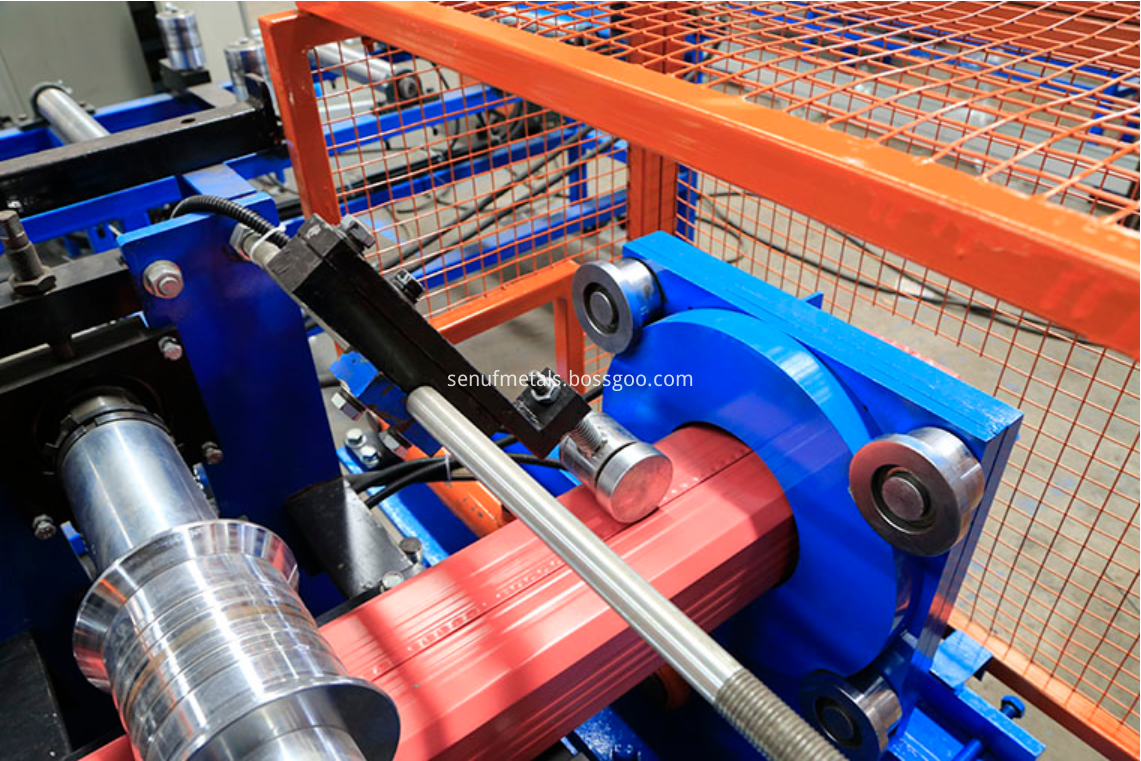 2. Downspout Pipe Roll Forming Machine rollers
Rollers manufactured from high quality steel 45#, CNC lathes, Hard-Chrome Coating for options.
With feeding material guide, body frame ade by 450H type steel by welding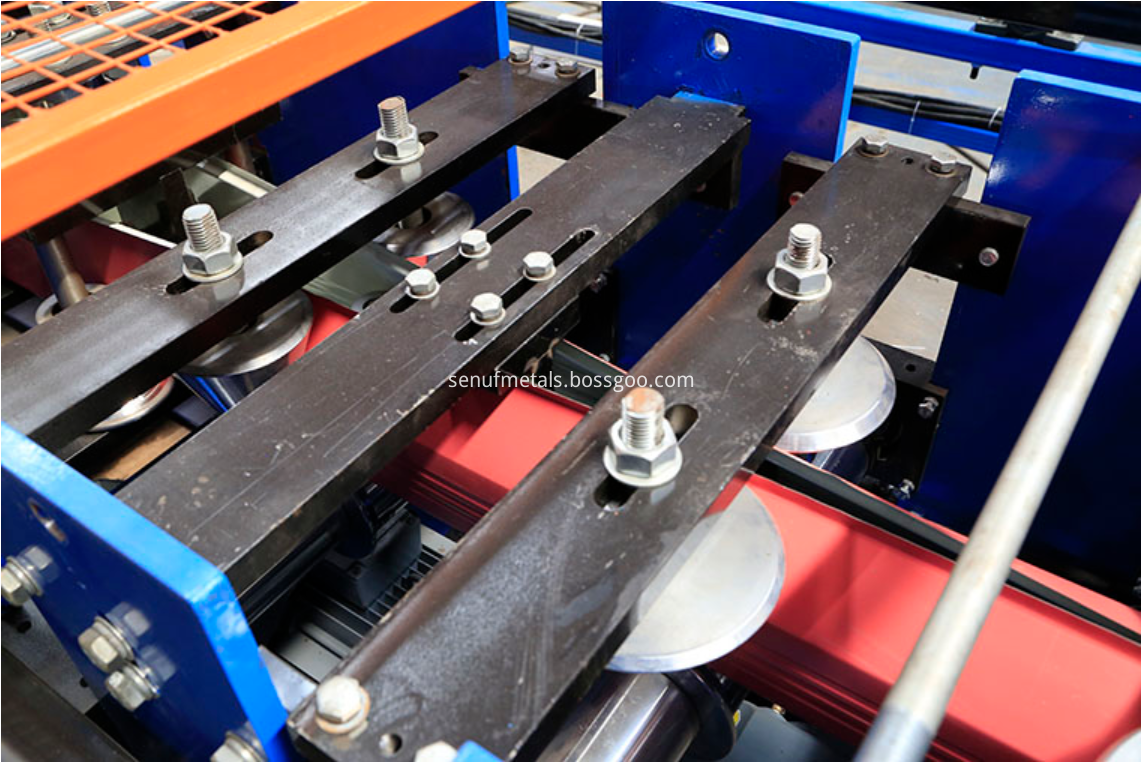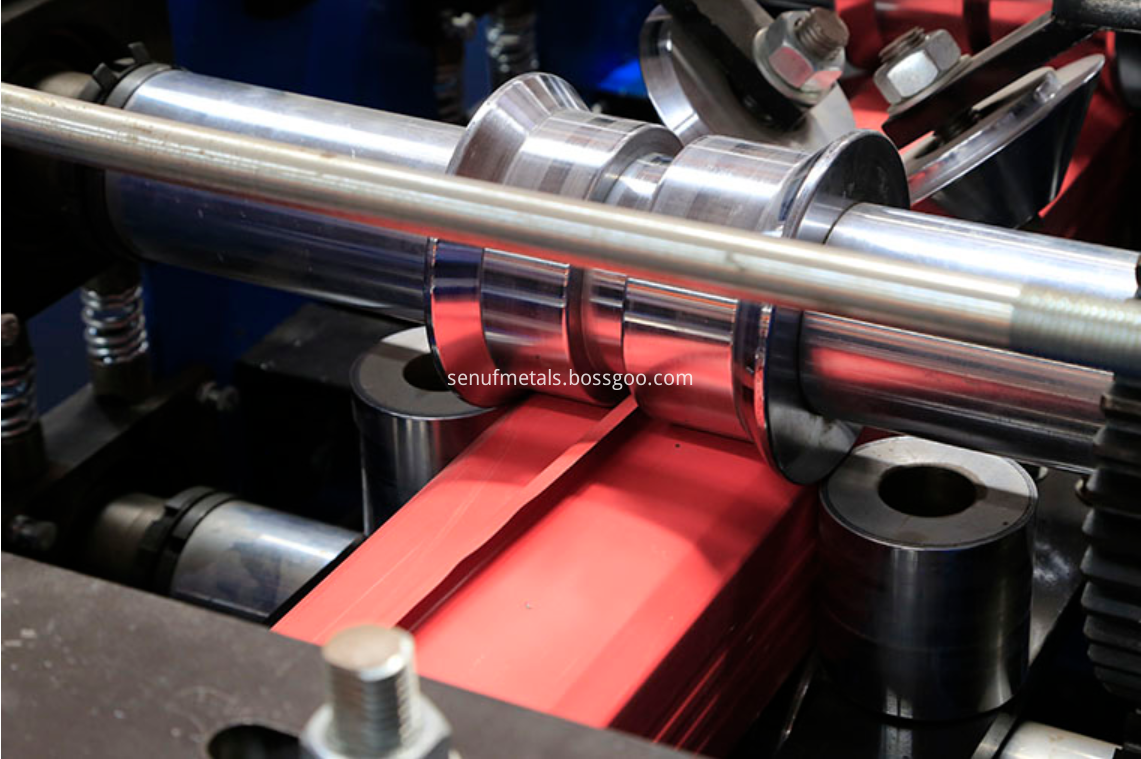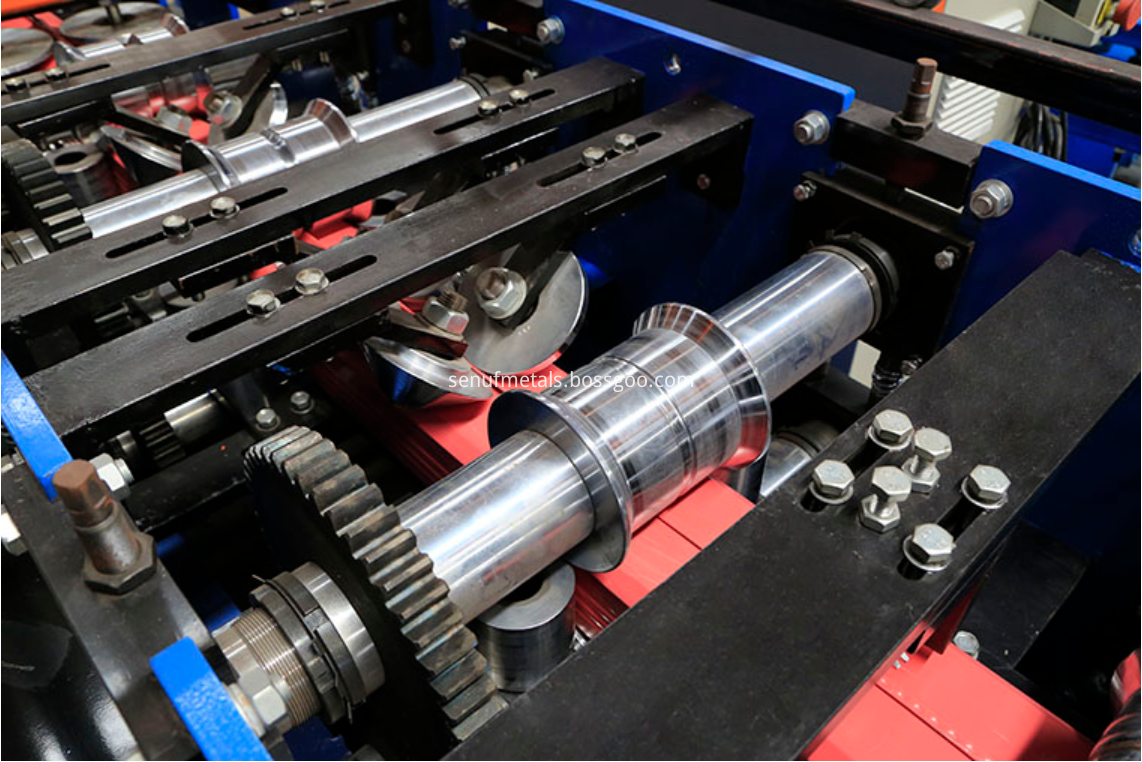 3. Downspout Pipe Roll Forming Machine cutter
Made by high quality mold steel Cr12 with eat treatment,
Cutter frame made by high quality 20mm steel plate by welding
Hydraulic motor: 4kw, hydraulic pressure range: 0-16Mpa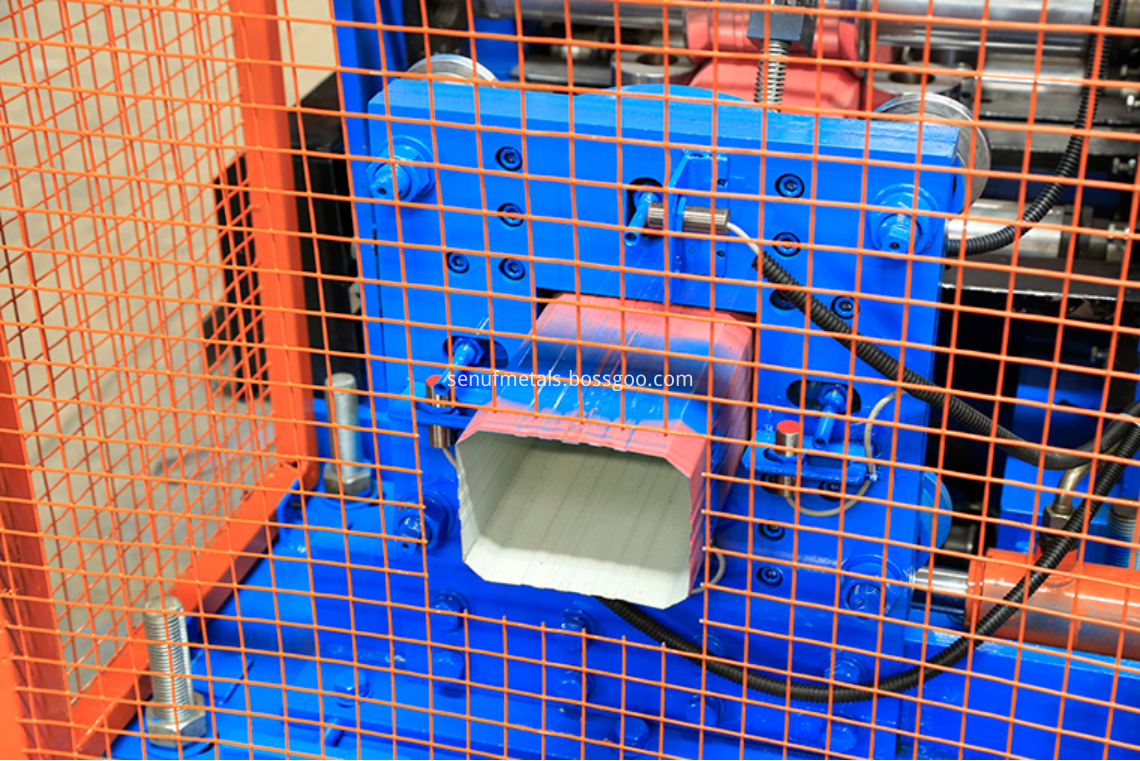 4. Downspout pipe Downspout Pipe Roll Forming Machine bender
5. Downspout Pipe Roll Forming Machine samples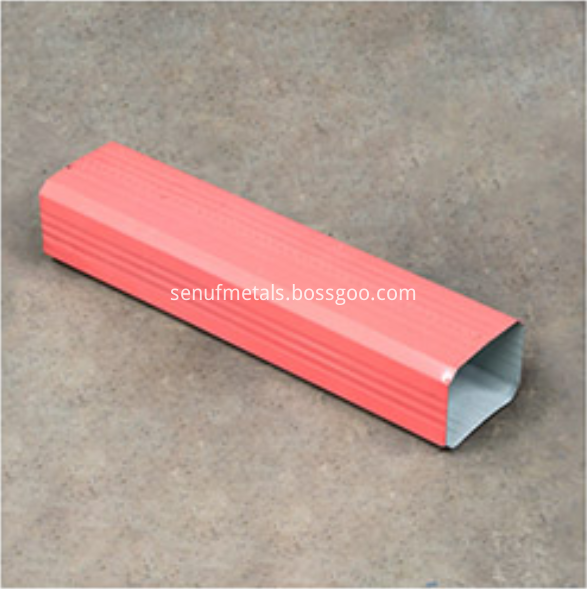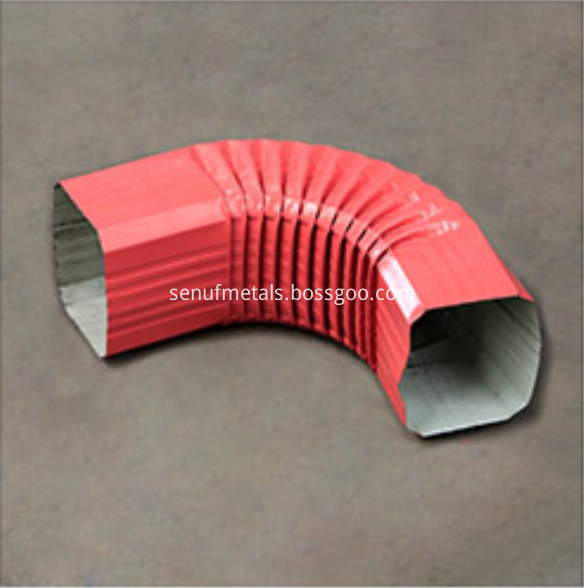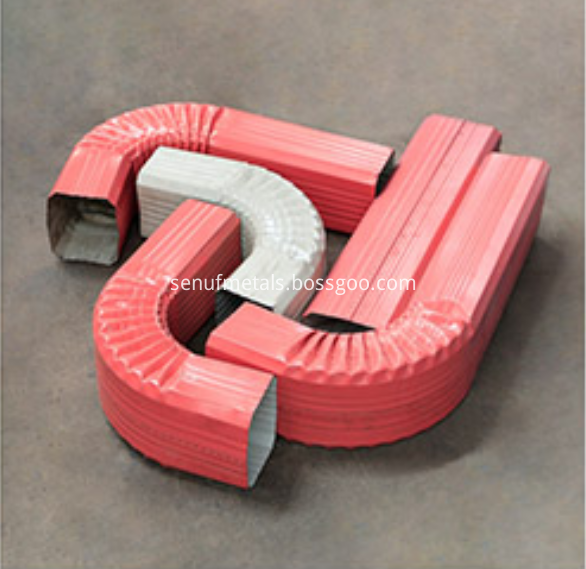 6. Downspout Pipe Roll Forming Machine PLC control system
PLC control system (Touch screen brand: German Schneider Electric/Taiwan WEINVIEW, Inverter brand: Finlan VOCAN/Taiwan Delta/Alpha, Encoder brand: Omron)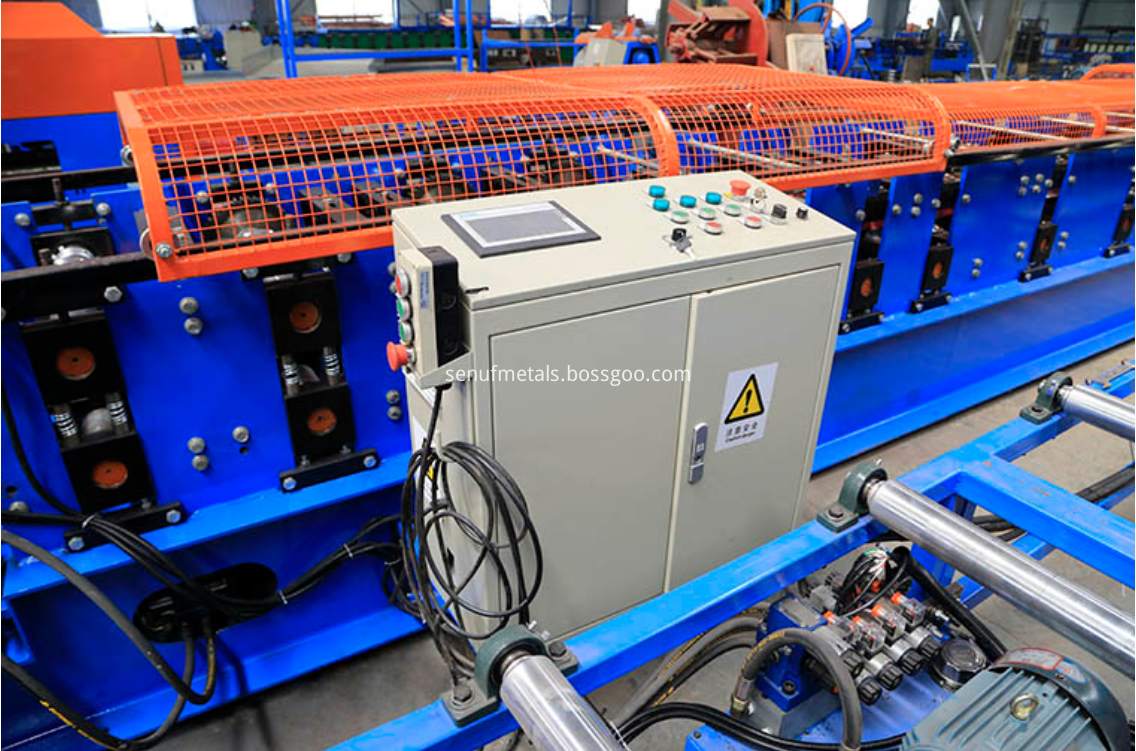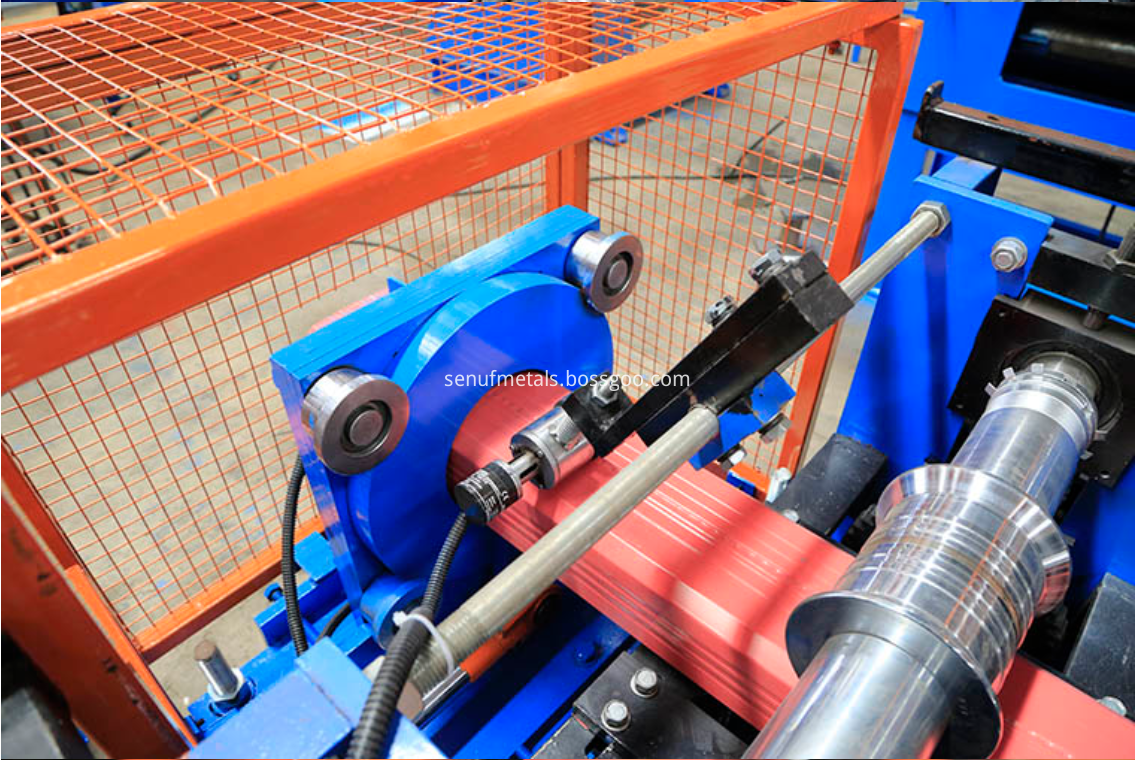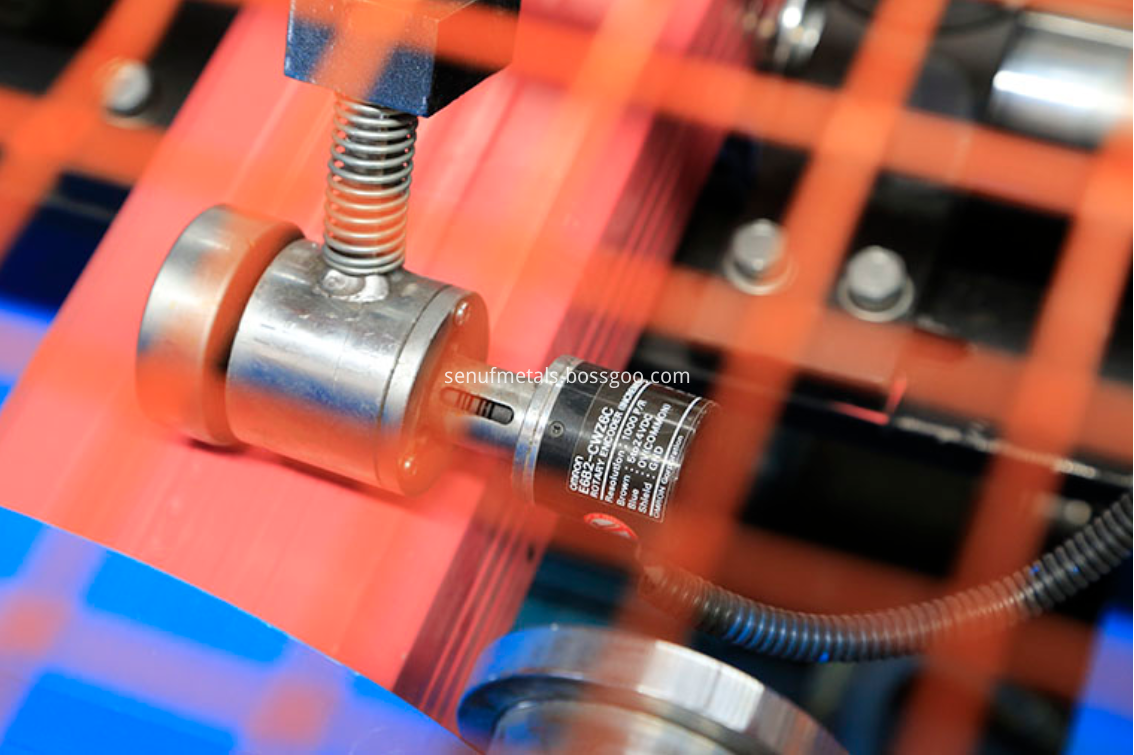 7. Downspout Pipe Roll Forming Machine Decoiler
Manual decoiler: one set
Un-powered, manually control steel coil inner bore Shrinkage nd stop
Max. feeding width: 500mm, coil ID range 508±30mm
Capacity: Max 3 ton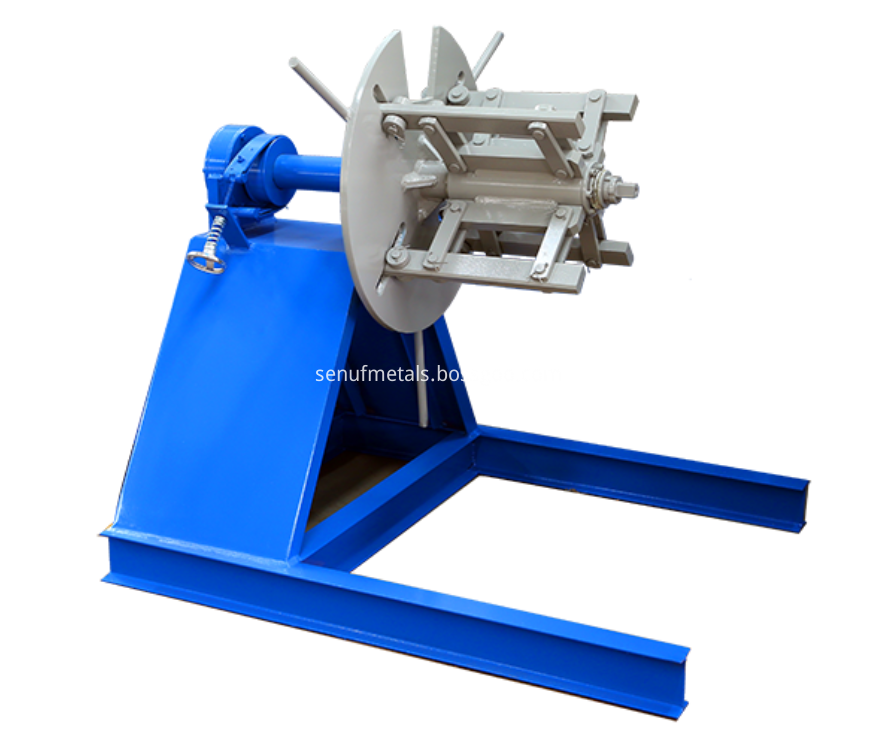 With 3 tons hydraulic decoiler for option
6. Downspout Pipe Roll Forming Machine exit rack
Un-powered, one unit
Contact info: WhtasApp: +8615716889085