Product Description
Full Automatic Changeable CZU Purlin Forming Machine
Our Full Automatic Changeable CZU Purlin Forming Machine consists of decoiler, feeding and levelling device, punching system, pre-shear, roll forming system, hydraulic post cutting, run out table, hydraulic station and PLC(controlling system).
Its special quick change feature: Assemble with liner guide way to make machine change web size easily and smoothly.
Produce standard products with yield strength up to 345Mpa, Long production line, no open mouth on final products, C/Z interchange only with 3 steps and within 5-15mins.
Time saving and labor saving, which is highly improved production efficiency and suitable for current production. This machine is easy to operate and run stable with good precision.
Detailed images of CZ shaped steel forming machine
Machine parts
(1) CZ purlin machine punching system
Brand: SUF Original: China
with 3 cylinder (one cyinder for single hole and 2 cylinders for dual holes)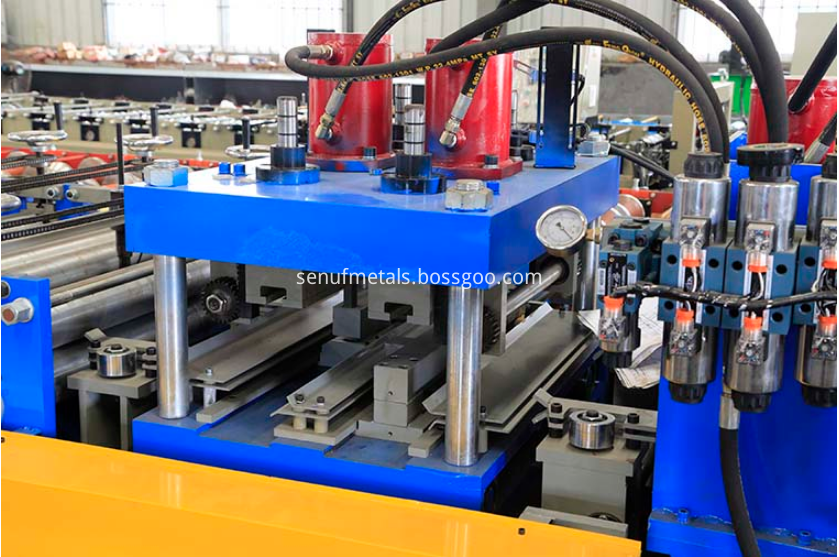 (2) CZ purlin machine rollers
Rollers manufacured from high quality bearing steel Gcr15, CNC lathes, Heat Treatments,
With black treatment or and-Chrome Coating for options:
With feeding material guide, body frame made from 450# H type steel by welding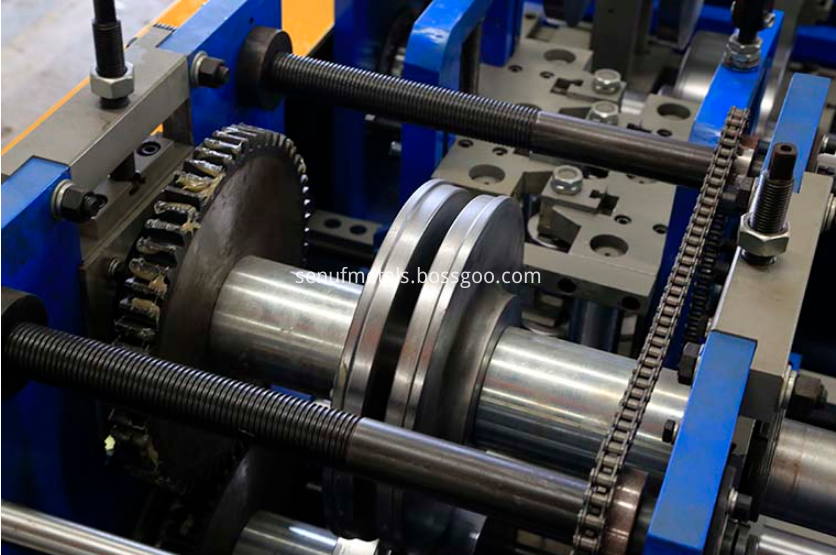 (3) CZ purlin machine post cutter
Patened universal post-cutter, no need to change cutter for different size,
Made by high quality mold steel Cr12Mov with heat treatment,
Cutter frame from high quality 30mm steel plate by welding,
Pre-punching & Pre-cutting, stop to punch, stop to cut,
Hdraulic motor: 7.5kw, hydraulic pressure range: 0-16Mpa,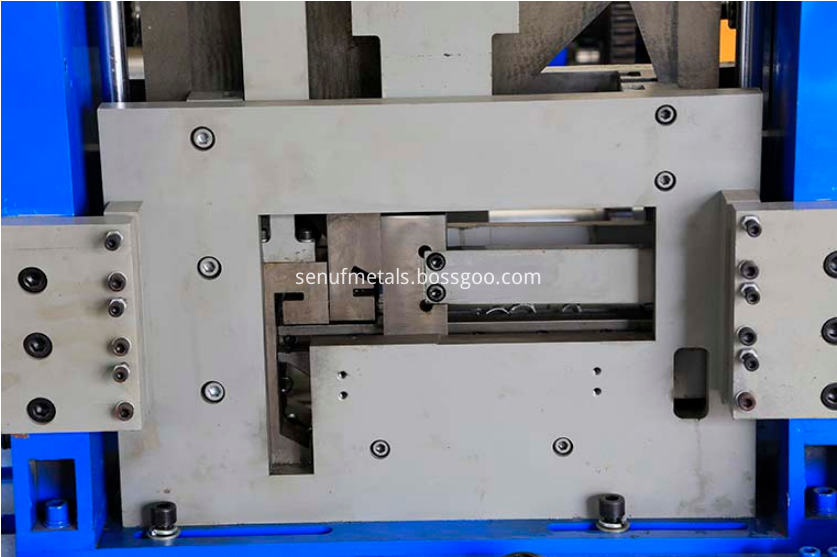 (4) CZ purlin machine decoiler
Manual decoiler: one set
Un-powered, manually control steel coil inner bore shrinkage and stop
Max feeding width: 500mm, coil ID range 470mm±30mm,
Capacity: Max 4 tons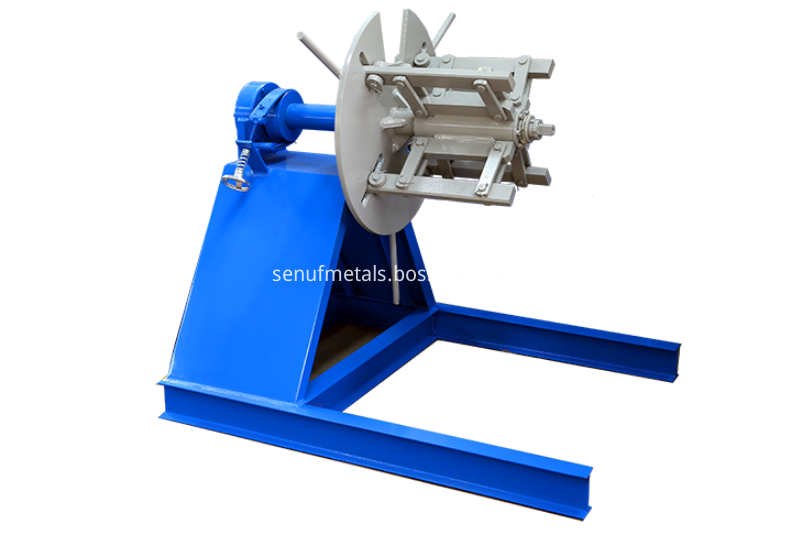 With 5 tons hydraulic decoiler for optional:
(5) CZ purlin machine exit rack
Un-powered, two sets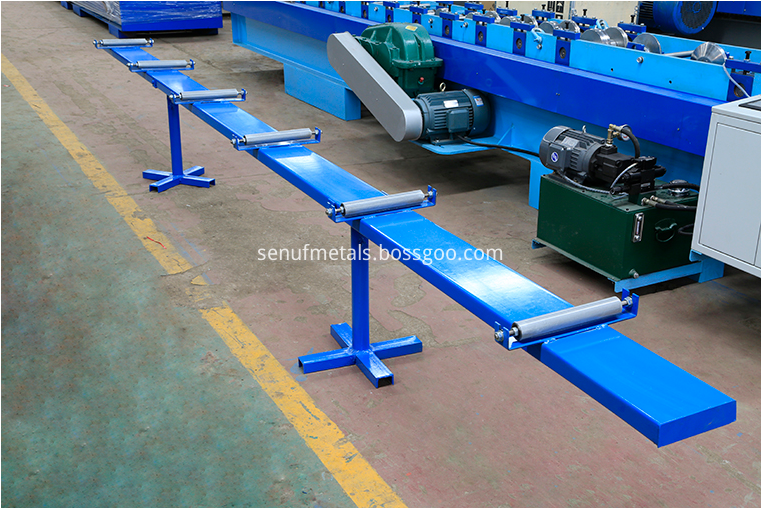 Contact info: WhtasApp: +8615716889085